Demon of Advertising
YOSHIDA HIDEO
As Japan was rising to become a world's economic powerhouse, Yoshida Hideo passionately devoted himself to building a new industrialized society by modernizing Japan's advertising business.
He extended his efforts to establish commercial broadcasting in Japan. With his many great achievements, he became a pioneering legend in the world of advertising and was called the "Demon of Advertising".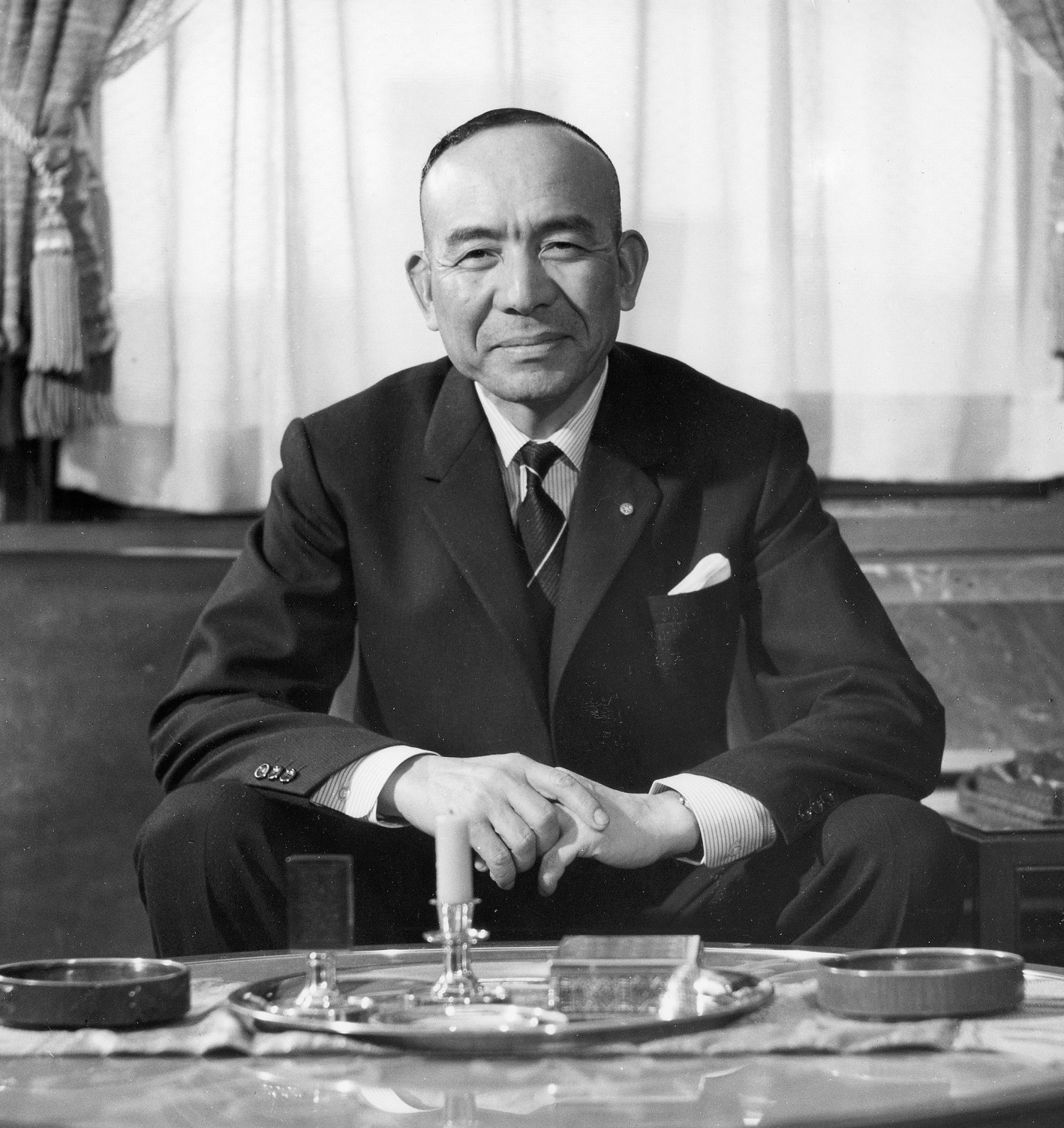 1903
Birth
Born in November 1903 in Kokura City, Fukuoka Prefecture. When his father died, young Hideo was adopted by the Yoshida family, leaving his mother, an older brother, and two younger sisters.
Things were not easy for him during his youth. However, owing to his strong character inherited from his father and business aptitude fostered at Tokyo Imperial University, he eventually became a successful businessperson.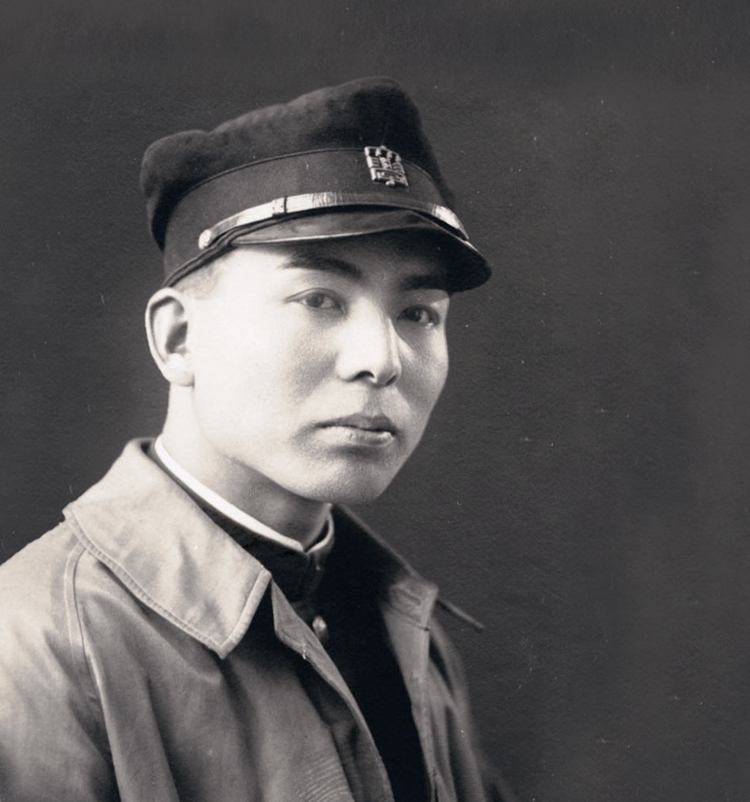 Into the World of Advertising
1928(24)
Joined Denpo-Tsushinsha (Japan Telegraphic Communication Co., Ltd., Currently Dentsu)
Started to work in the back office of a media department dealing with local newspapers
1933(29)
Accompanied then president Hoshiro Mitsunaga to visit Manchuria
1942(38)
Appointed Managing Director
1943(39)
Completed the restructuring of the advertising industry under the auspices of the Ministry of Commerce and Industry
Nationwide, 186 companies were consolidated into twelve. Dentsu absorbed 16 firms.
1945(41)
Led the application for a commercial broadcasting station "People's Broadcasting (currently Tokyo Broadcasting System Television, Inc.)" as a key member of a business association in Tokyo. Yoshida played a pivotal role in establishing commercial broadcasting in Japan.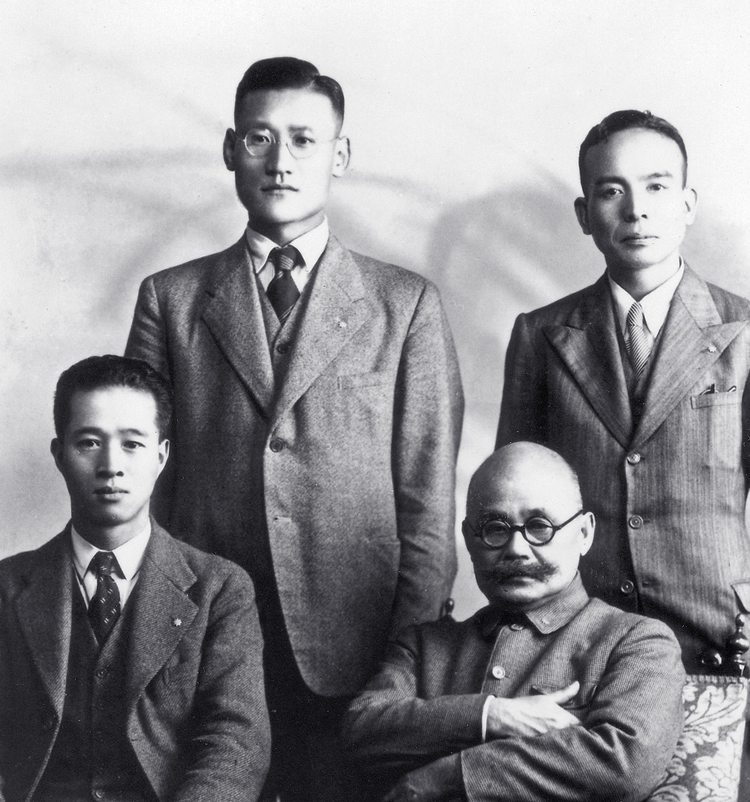 Presidency
1947(43)
Appointed the fourth President of Dentsu
Established Dentsu Advertising Awards
1949(45)
Set up radio advertising study groups in the Dentsu headquarters and its branches
Led an effort to establish the Public Relations Liaison Council to study and share information on the public relations business
1950(46)
Appointed the first secretary general of the Japan Newspaper Advertising Agency Association.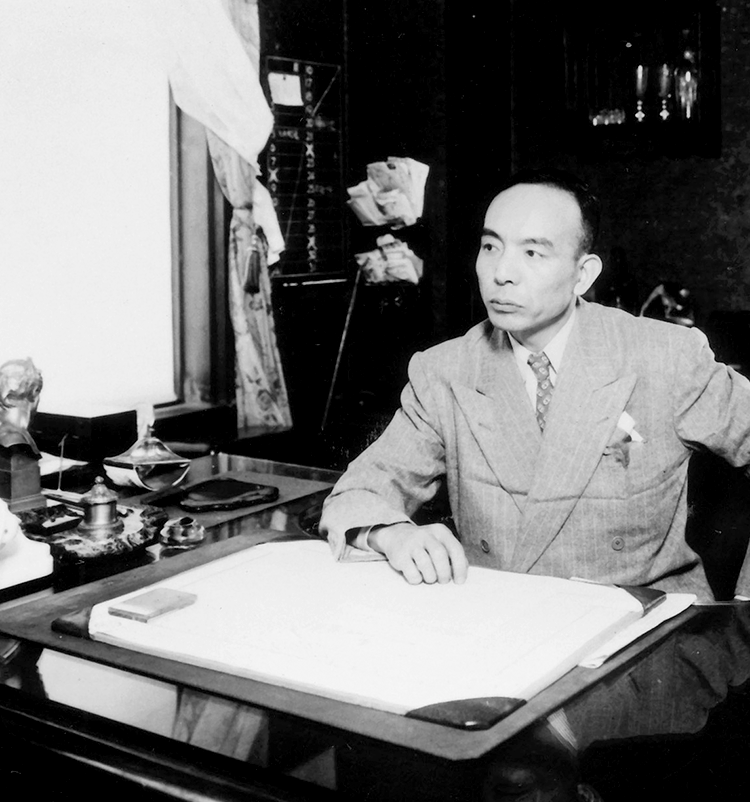 1951
Beginning of commercial
radio broadcasting
The first commercial radio broadcasting in Japan was aired in Nagoya on September 1, at 6:30 a.m., by Chubu-Nippon Broadcasting. The New Japan Broadcasting (currently Mainichi Broadcasting System) in Osaka also started on the same day. Yoshida put his heart and soul into Radio Tokyo (currently TBS radio) which began broadcasting regular programs on airwaves from December 4.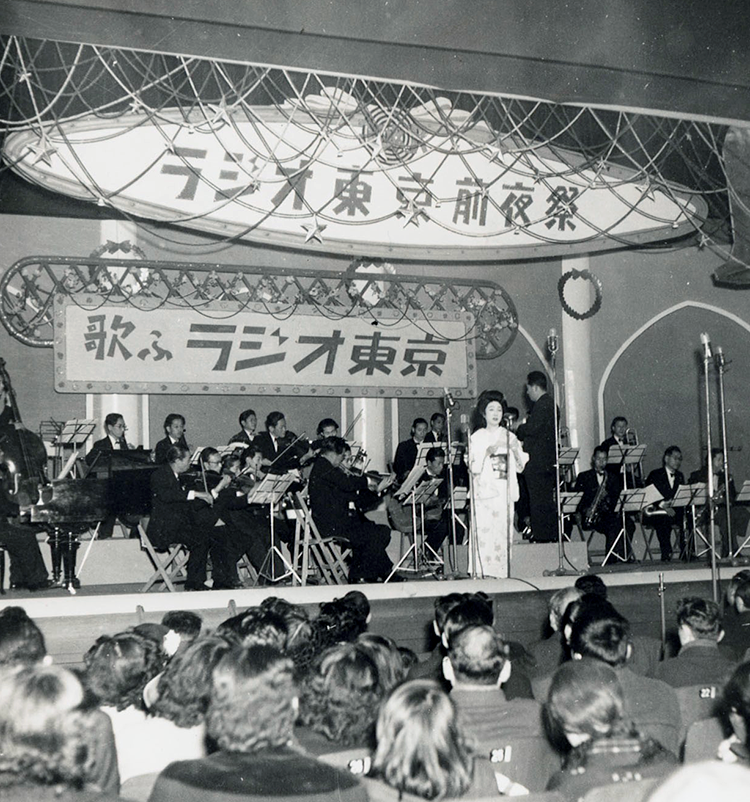 1952(48)
Proposed a regressive advertising rate system
Established the ABC (Audit Bureau of Circulation) Panel, an institution that provides third-party circulation data of newspapers and magazines
1955(51)
Changed the company name from Denpo-Tushinsha Co., Ltd. to Dentsu Incorporated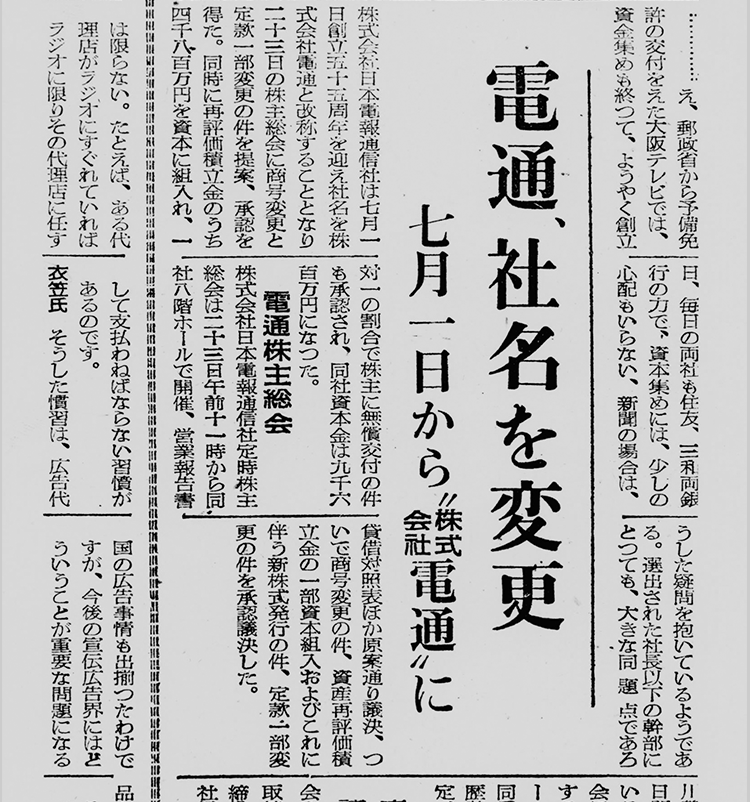 1956
World Stage
Appointed Vice Chairman (in charge of Far East) of the International Advertising Association (IAA)

Strongly influenced by the marketing-based advertising practice in the US, Yoshida was convinced that advertising is "an art based on science". He argued it is an intelligent business activity backed by science and should not be practiced by solely relying on intuition or the virtuosity of an individual. He was one of the pioneers of Japanese marketing by immediately recognizing its potential and actively practicing it in real business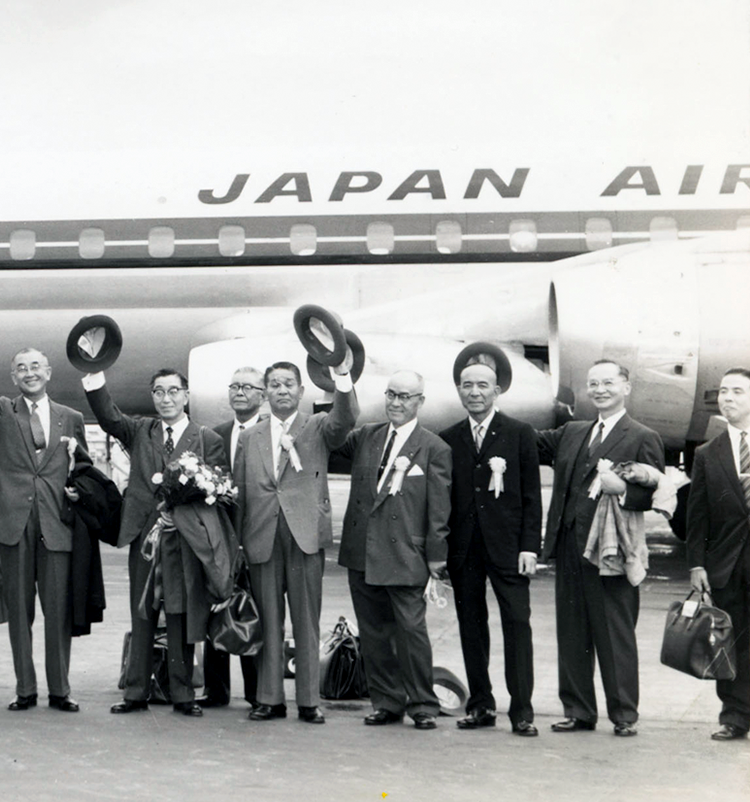 1957(53)
Established the Japan International Advertising Association (currently IAA Japan Chapter)
1958(54)
Hosted the first Asian Advertising Congress
His achievements were featured in US's Fortune magazine under the headline of the "Demon of Advertising"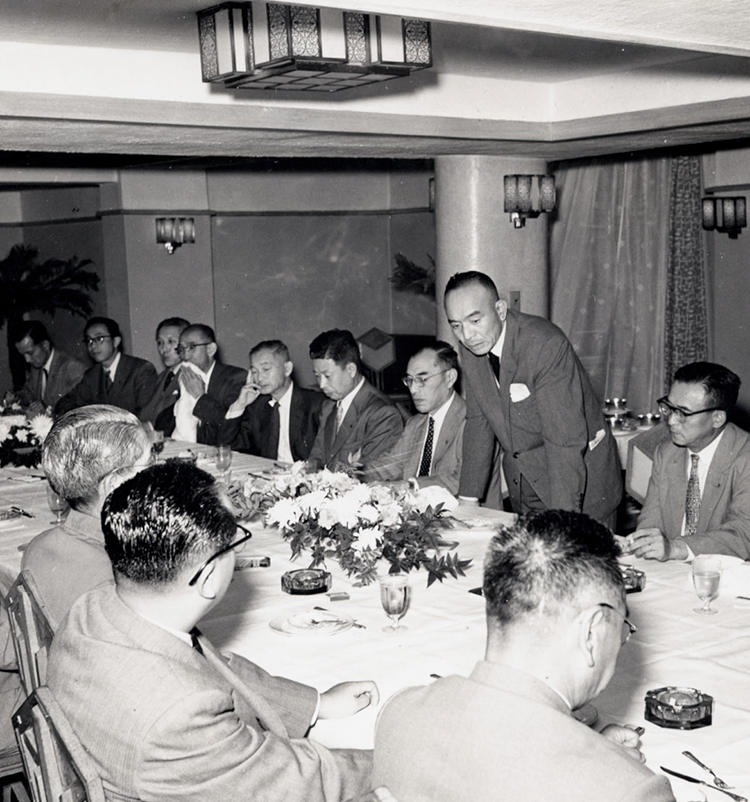 1961(57)
Received the IAA's Man of the Year Award
1962(58)
The All Japan Advertising Council was established and Yoshida was appointed director.
Attended informal talks about advertising issues with then Prime Minister Ikeda in the PM's official residence
Stressed advertising's mission in Japan's culture and economy at the meeting of undersecretaries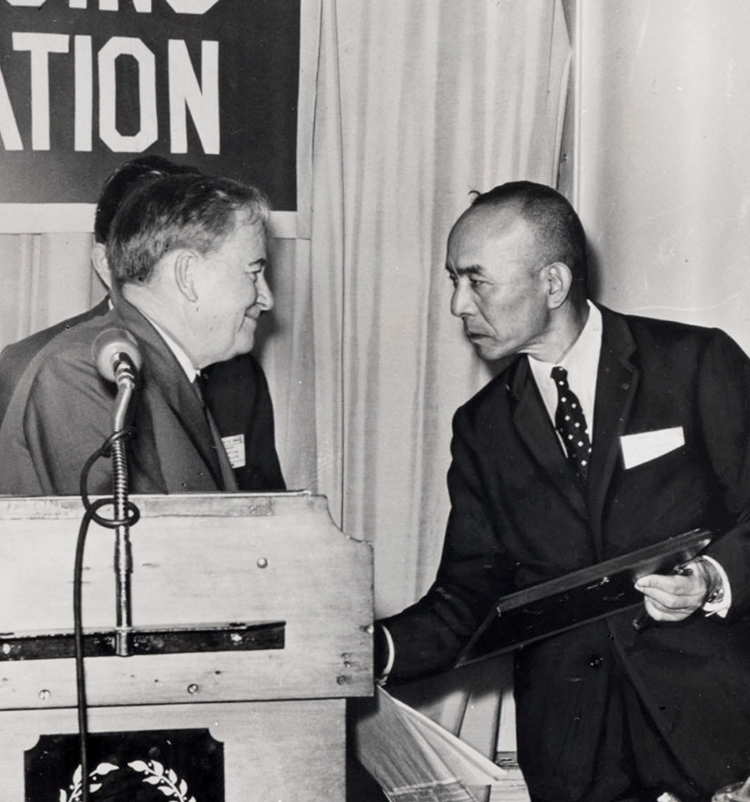 1963
Died on January 27 at the age of 59.
Awarded Junior Fourth Rank and the Second Class Order of the Sacred Treasury by the Japanese government